It's Official Santa's Coming…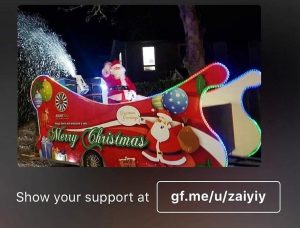 Its official Hull Wyke Round Table will be bringing Santa Clause around the usual routes again this year – but there are some important differences we need your help with….
We have had to make some adjustments to accommodate the Covid restrictions. We want everyone to stay safe and must ask you all to watch from your gardens where possible or at least stand with social distancing in mind and keep to your households/bubbles and follow government guidelines.
No one must approach the sleigh or the elves or follow us along the road.
*Please do not wait at the starting point* If it appears the Covid restrictions are not being followed and we are encouraging crowds anywhere along the route we will have to abandon the event. Please don't let this happen!
This year we are not asking for cash donations so we can all keep safe & be socially distanced. There are 3 easy ways to support us and make donations online:
1. Go Fund Me page click: Supporting my community
2. Scan the below QR code or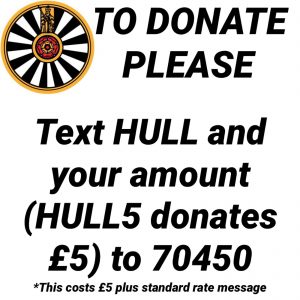 3. Text HULL and your amount (eg HULL5 donates £5) to 70450. *This costs £5 plus standard rate message.
Thank you every penny counts
Our helpers are all volunteers and remember every penny raised is donated back to local good causes and (children's) charities within your community. Thanks to everyone for your continued support during these difficult times and Santa looks forward to seeing you on our advertised routes.
Santa Sleigh Routes 2020
Sunday 6th Dec – Nth Ferriby 16:30
Monday 7th Dec – Willerby 18:00
Tuesday 8th Dec – Wold Road 18:00
Wednesday 9th Dec – Hessle 18:00
Thursday 10th Dec – Brough 18:00
Sunday 13th Dec – Swanland 16:30
#hwrt #hullwykeroundtable #roundtable #charity #santasleigh